Worksocks
WS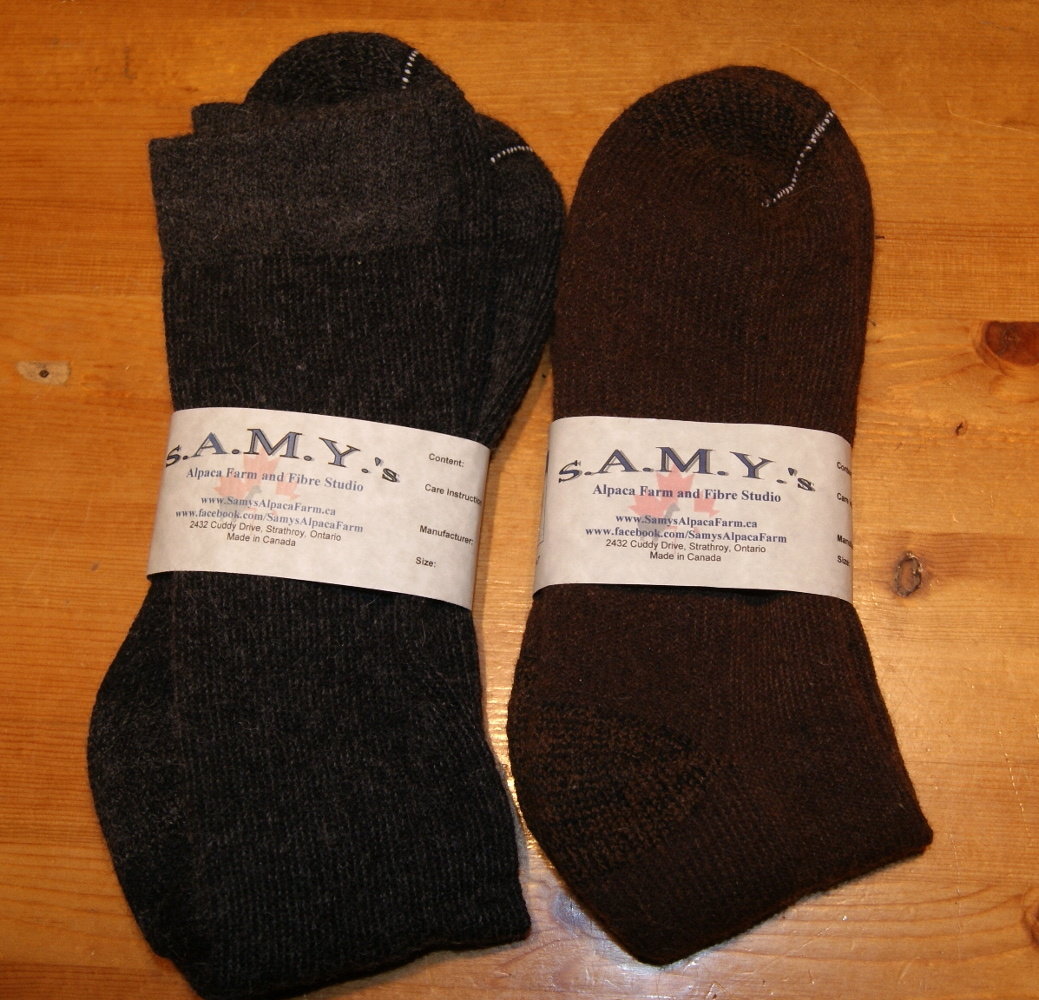 These worksocks are heavenly. They are made from 70% alpaca fibre and 30% nylon / spandex for durability and stretch. The magic is on the inside; a 100 % alpaca terry sole that makes you feel like walking on a cloud. The natural fibre whisks the moisture away from your skin and leaves you dry, warm and odour free.
The socks are manufactured by Canadian Fine Fibre Works with fibre from our own alpacas and other members of the Alpaca Fibre Co-Operative of Ontario.

The durability of these socks is outstanding. I personally have socks that are a couple of years old and still keep my feed warm and cozy year round.